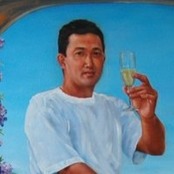 I was introduced to the art of drawing/paiting when I was still a little boy leaving in Brazil. As japanese descendant I had to go to two schools: the brazilian official school system and the japanese school.
One of my earlier japanese teacher showed me how to draw with oil pastels and I loved it. The brazilian school had a contest but don't remember anymore what was that for. As a first grader I remember have drawn a bird on a branch. I got the second place behind a forth grader student.
Through out my middle school we had a craft class where we learned and built small wooden crafts. I still have one of these crafts that I did and it is hanging on our bar. I loved being able to work on these projects.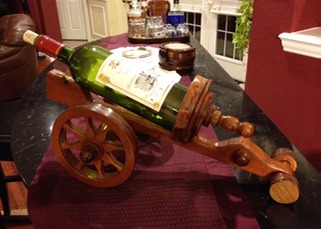 After middle school art activity slowed down but I was always doing some drawing on my spare time. Last year of high school I met my future wife and did a portrait of this wonderful french teenager. Also I knew that she loved horses, so to try to capture her heart I also did a drawing of a horse for her. Much later I painted the portrait in oil. You can see it in the Oil Painting portfolio.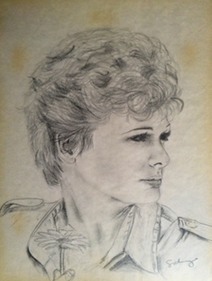 A few years later we got married and left Brazil to France. Overthere, I finish my college degree but nothing to do with art but engineering. From that point on, the artist in me stayed dormant. Even though Paris is a great city for art,  the artist didn't wake up until much later in my life. Meanwhile, we had three wonderful children and an opportunity to move to the United States showed up, more precisely, Maryland.
It was In Maryland that the sleeping artist woke up. It was not a true love kiss but a pastel set given by my wife that did the trick. This is where I started a private art class and was introduced to the old master's techniques of Rubens, Rembrandt, and others. Six months into this art class my engineering career sent us to the North Texas region.
I wanted to continue my training in fine arts and attended a few local workshops but was still thrist in learning more. It was then in one workshop where the teacher hosted, once a week, a group painting with a live model.
This is where I felt I have grown up a lot. Because it is impossible to have a life model staying 100% still and time constraint I needed to change from my habit of painting from photographs (very still and no time constraint). Brush strokes became looser and only painting the essentials, which gave more life to my paintings.