Here you will see a painting in its multiple stages from the initial concept to the final work.
The first step consisted of have a quick drawing just to capture the gesture.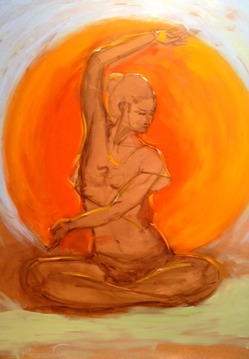 As I didn't like the way the background was overpowering the main subject I went back to the "drawing" board and did a study on the iPad using Procreate app. Took a photo of the initial sketch, removed the background and did a new study with a more neutral background and added a lotus flower as the basis for sitting model and energy streams to convey the idea of energy generated by the body and being shaped by the model.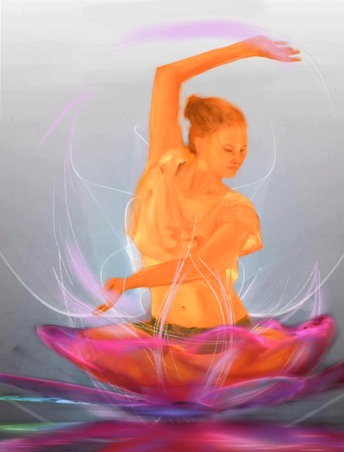 Went back to the canvas and did paint the background with a color giving an open space mood. Added some sketch of a lotus flower and start painting the main subject. Once this layer was done, needed to wait it to dry before being able to work on more details.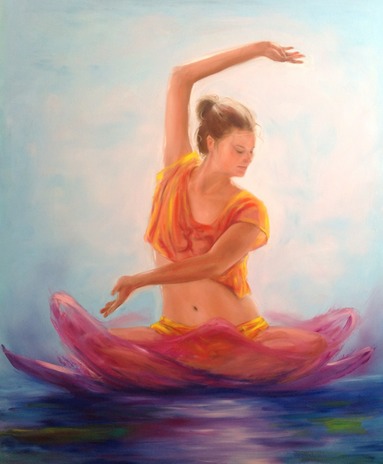 Using the glazing technique added more details to the main subject, working in adding more light and more shadows. Waited again for the painting to dry before start working on the flower.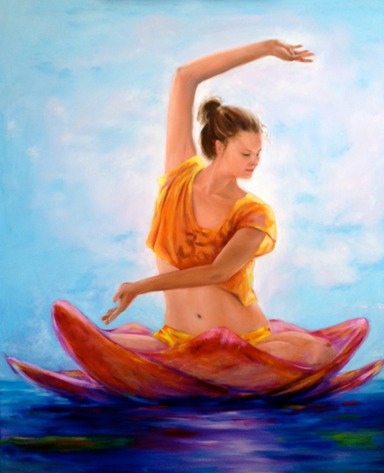 Retouched again the face by adding some more glazing, reworked the models right side waist line and finished the lotus flower.
I named the finished painting "Ying & Yang", represented by the movement of both arms.